Our facilities include a reception area, waiting room, vet shop and three consultation rooms. Behind the scenes there are two procedure rooms, a well stocked pharmacy, in-house laboratory, dedicated theatre facilities, 3 built in inhalation anaesthesia machines, plumbed in oxygen and compressed air, dental area with ultrasonic scaler, high speed pneumatic drills and prophy air polisher, 60 air conditioned kennelling facilities with intensive care, hospital, assigned cat and isolation areas as well as indoor and outdoor boarding facilities.
Orange Grove Vet utilizes the most modern equipment and technology.
The hospital is equipped to perform many diagnostic tests and the majority of surgical procedures.
Our in-house laboratory can perform a wide range of blood, urine and faecal tests. Digital x-ray, specialist ultrasound, blood pressure monitoring and ECG examinations are also on site. These provide us with immediate results, enabling quick diagnostics and tailor made therapy for our patients.
Our dedicated surgical theatre and advanced equipment is geared for routine, orthopaedic and emergency surgery.
All surgeons wear complete theatre attire and our large autoclave ensures thorough and efficient sterility of all equipment utilised.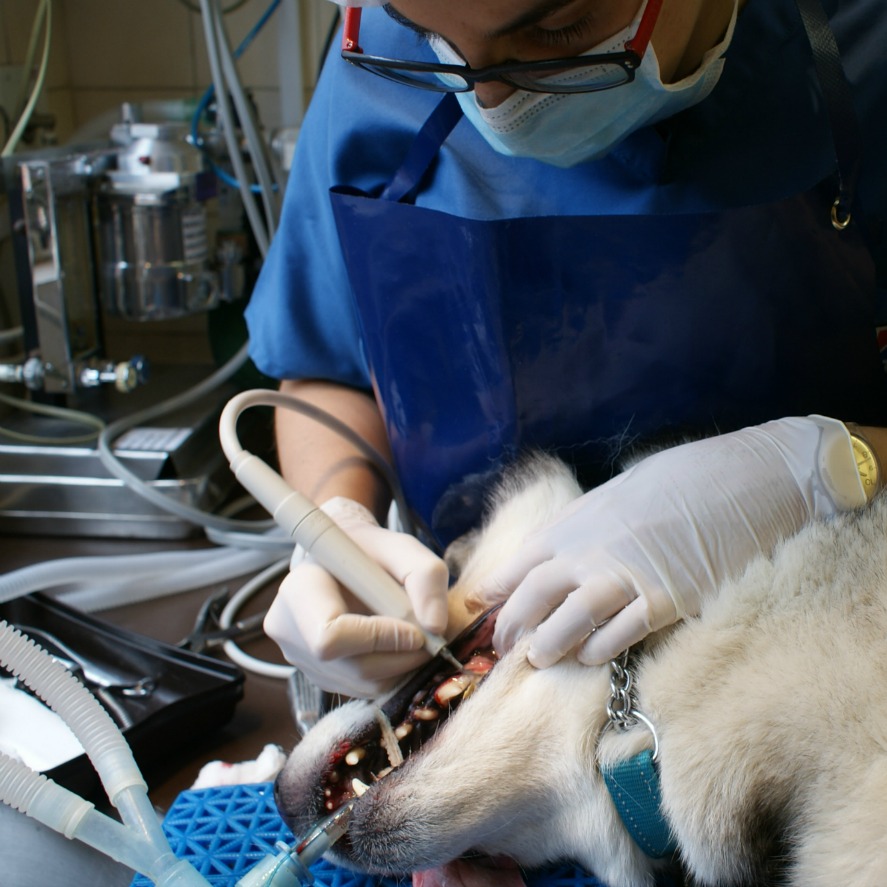 The safety of our patients undergoing general anaesthesia is of the utmost importance. Early detection of any problems is crucial so that they can be addressed timeously and mitigate the anaesthetic risk.
All patients that undergo anaesthesia are examined prior to being medicated and are placed on infusions to maintain their blood pressure during the procedure and to provide immediate intravenous access should the need arise.
Pre-anaesthetic blood tests are routinely performed to check for any abnormalities that can affect the safety of the anaesthetic. Should a problem be detected, the anaesthetic protocol can be adapted, or the procedure postponed until the underlying issue is resolved.
Our qualified veterinary nurse and monitoring equipment evaluate respiratory rate, blood oxygen levels, core body temperature and blood pressure and our patients are closely monitored until they have recovered from the anaesthesia are sufficiently awake.